Along with the
Global Environment
Basic Concept
Sawai recognizes the impact of business activities on the environment and is committed to being an environmentally-conscious company. By tackling environmental conservation and promoting efforts to reduce our environmental footprint, we work to uphold our corporate philosophy of "Enabling people to live healthy lives." We also proactively promote the 3Rs (Reduce, Reuse and Recycle), as part of a series of efforts to conserve the world our business depends on.
Themes for Activities
1
Constraining greenhouse gas emissions
2
Effective utilization of resources
3
Proper management of chemical substances, water quality and air
4
Raising environmental awareness
Participation in the national campaign "COOL CHOICE" led by the Ministry of the Environment
We join the national "COOL CHOICE" campaign every year, an initiative that encourages making informed decisions to help counteract global warming.

Joining the Ministry of the Environment's climate change campaign, "Fun to Share"
We join the "Fun to Share" campaign every year.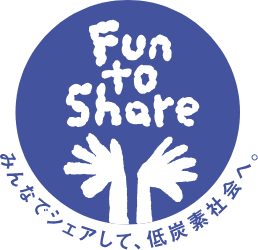 Participation in the "EARTH HOUR"
Since the "Light Down Campaign," a power-saving campaign sponsored by the Ministry of the Environment, has ended, we have participated in the "EARTH HOUR," sponsored by World Wildlife Fund (WWF) since 2021.
In 2022, we contributed to electricity conservation by turning off lights at night at two sites nationwide, including our head office and research center.
Efforts to save energy
We work to save power across the entire company by: turning off the lights whenever possible, regulating the temperature of air conditioners, setting the brightness of computer monitors and turning on power-saving modes, and avoiding elevator use as much as possible.
Introduction of Hybrid Cars
Since 2012, Sawai Pharmaceutical has promoted the introduction of hybrid cars for its businesses across the country, excluding cold regions. Hybrid cars account for 97% (272 cars) of all company cars (281 cars) at the end of FY 2021.
Promotion of 3Rs
To reduce the volume of waste our company emits, we have always promoted the 3Rs (Reduce, Reuse and Recycle), by separating out trash, using recycled paper cups, and advancing other recycling initiatives so as to better protect and conserve the environment.
Proper management of chemical substances, water quality and air
We comply with strict environmental laws and regulations through an enhanced management system. This PRTR system analyzes and measures water quality (BOD/COD) as well as air quality (NOx, SOx).
Distribution of Sawai "Environment Magazine"
We assist our officers and employees in raising awareness on environmental issues and promote understanding of and efforts toward environmental conservation by regularly providing a wide range of information on the environment.
Community cleaning
We carry out cleaning activities in the areas surrounding our head office, factories and branches.